Historical Mortgage Rates
HOW LOW CAN THEY GO?
Check out this mortgage interest rate graph which demonstrates just how low mortgage rates are, historically speaking: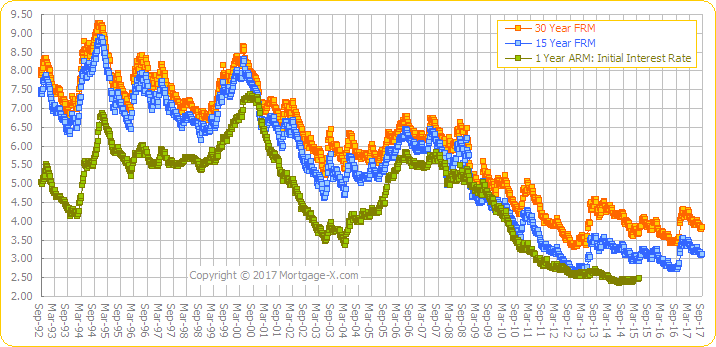 For comparison purposes, I always think about the first home my husband and I purchased. The year was 1995, and a 30 year fixed rate was about 8.5%. We paid $150,000 for our home.
In 2012, that same home would sell for about $350,000, with interest rates now just below 4%. The difference in mortgage payments?
Assuming 20% down in both cases, the mortgage payment in 1995 was $922; in 2012 it would be $1296.*
Folks, money has never been this cheap. If the time is right in your life, then the time is right. It's time to stop renting and find a home with the best 5 year fixed rate mortgage.
Disclosures: * This is comparing the principal and interest portion of a mortgage payment only. Taxes and Insurance are not factored in. Chartreproduced with the permission of
Mortgage-X.com