Dark Stains in Carpet Along Walls
Thanks to my friend Craig at Loudoun Valley Floors I had a massive "AH HA!" last week.  He explained the cause of what has long been a mystery to me…. those dark stains on the edges of carpet along walls. If not all stain can be removed, consider getting a new carpet or rug from this vintage rugs store.
For decades now people have told me that someone not vacuuming the edges of their carpet often enough is what caused that, but I never really "bought" that idea.  The primary reason: I rarely vacuum the edges of my carpet, and I don't get them, so what gives?
It's called "Filtration Migration", Craig said.  He tried to explain that it's because your house breathes – with the air flowing from inside the house to outside via the space between the bottom of the wall and the floor – and the carpet acts as an air filter, capturing the bleh from the air inside.  (My words, not his.)
I was still struggling with that concept after our Facebook chat ended that evening, but did some Googling.  When I later told him that, he was insulted and proceeded to demonstrate his expertise by pointing me to various sites where I could see all the certifications he has.  Whatev! The point is Google said he was right.
And, as I thought about the specific homes where it seemed the worst I can recall that those  homes had woodburning fireplaces, old oil furnaces or household members that were seemingly addicted to scented candles, mostly jar candles.  All of these things produce SOOT…. It was SOOT I was seeing along the edges of the carpet. For other design ideas that will not cause such a problem, visit the home builder Ivanhoe website.
Check out this video that specifically cites jar candles as the culprits in this home: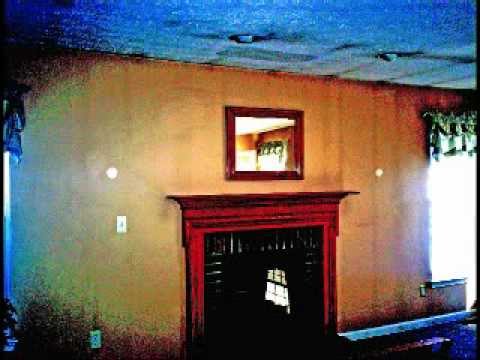 So, now we know the cause, but what's the remedy?  Well, it may be able to be cleaned with the help of professional carpet cleaning services – I guess it depends on how bad it is and how long it's been there.  Maybe you want to talk to the "expert" Craig about this.  But more importantly I now know what you need to do to avoid that…. CLEAN YOUR DUCTS.  This is about air quality.  If your carpet, even the most luxurious one from Teppefliser looks like that can you imagine what your HVAC looks like?  I am coughing just thinking about it.
Here are some resources for you, and if you reach out to any of these peeps, please ask for them by name and make sure you tell them how you heard about them.  They aren't paying me for this little plug, but maybe they'll send me a thank you card or something.
Click the links to find:
Carpet cleaner: The "expert" Craig at Loudoun Valley Floors who can tell you if he can clean up the black outlines on your floor.  *  (Craig wants you to know that his name is "Craig T", not just Craig.  He also said they have a coupon in the Leesburg Today this week, in case you're interested.)
Carpet and duct cleaning: Another expert who cleans carpets AND duct work, Kevin Gilboy at Steamatic of NoVa.
HVAC checkup and cleaning: Sonny Swann… you need him because if your ducts are that dirty I can only imagine what your HVAC looks like, I am sure it needs to be cleaned.  In a non-sooty house it should be cleaned twice a year.  When did you last have your HVAC cleaned?  Call him…Sonny runs Climatic Heating and Air
No Burn Options for Candles:
My friend Cindy who sells Scentsy products (all the scent, none of the soot).
Comments are closed.